Tickets to Board
These conference passes are available for ContainerDays 2019 (June 24-26):
Regular | € 499
Team (3+ colleagues) | € 349 per person
Freelance/Non-Profit* | On Request | € 299
Student** | On Request | € 99


Note: 1) Prices do not include VAT nor allow access to workshops. Tickets for workshops will be available when the agenda is announced. 2) The venue is only partially accessible for people with disabilities. If you have any concerns or questions, please contact us and we will try our best to make the necessary arrangements.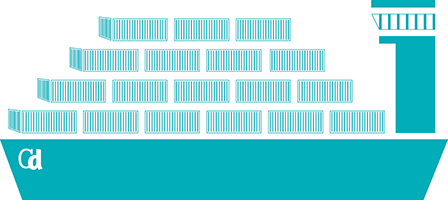 *Freelance/Non-Profit
We offer a limited amount of Freelance/Non-Profit Passes. They are reserved for attendees who are currently not working for a company or work for a non-profit organization. If you are interested in attending ContainerDays with a Freelance/Non-Profit Pass, please contact us to request an access code.
**Students
We offer a limited number of Student Passes to full-time students at a college or university. Please send us a copy of a valid student identification to get an access code.
Cancellation Policy
If you are unable to attend, you may transfer your ticket to another person instead of cancelling. You can update the attendee's information by selecting "View order details" in your confirmation email.

If you have to cancel, please notify us via email. Refunds will only be issued for cancellations received 14 days prior to the first day of the conference.